RiskSuite™ is a flexible integrated platform for

asset liability management.

liquidity risk management.

funds transfer pricing.

operating liquidity management.

regulatory compliance.
It supports better business decisions based on scenario analysis, providing a forward-looking view from a combined risk and financial perspective. Additionally, it helps banks comply with increasing regulatory pressure.
Download brochure
Contract centric design – builds up the balance sheet with a simulation of contracts including market risk factors and behavioral modeling.
Full revaluation approach – includes non-linear effects resulting from options.
Integrated Input Data Validator and Editor.
Intuitive user interface – set and run regular and ad-hoc scenarios in asynchronous simulations.
Full coverage of financial instruments – generation of expected financial cash flows and accruals compliant with IFRS 9.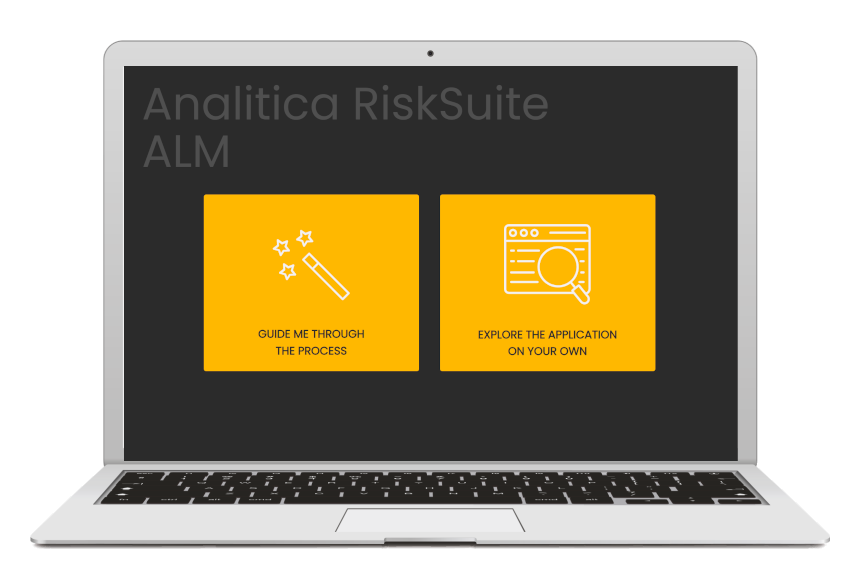 Interest rate risk
IR gap, EVE, NII/EaR
financial risk / accounting rules (IFRS9) option
IRRBB compliance
Credit risk
probability weighting of cash flows
impairment adjustment plan
FX risk
exposures
stress scenarios
Liquidity risk
liquidity stress scenarios
structural liquidity gap
LCR/NSFR reporting
RiskSuite™ is a fully integrated modular asset liability and liquidity risk management platform, empowering risk measurement across different departments and ensuring regulatory compliance and economic capital management.
Support for forward-looking scenario simulations enables educated risk management decisions.
Support for regulatory compliance (IRRBB, LCR/NSFR,…).
Flexible architecture enables extension and customization of calculation methods and scenarios.
The full revaluation approach without approximations, incorporating non-linear effects on an individual contract level, enables usage for accounting and operating liquidity.
Support for seamless integration with existing IT environments.
The results data set supports multi-dimensional planning and reporting and includes data on an individual cash flow and financial accruals level.
International groups can benefit from a centralized multitenant installation with multi-functional-currency support. User access rights and audit trails are fully supported.
Our high-performance solution architecture supports large volumes of data while still enabling calculations at the finest level of detail.
Analitica provides an expert team with experience in risk management information technology projects and dedicated expertise in the fields of quantitative finance, guaranteeing a smooth project implementation.
Download brochure
Get Started
Interested clients can get a basic introduction to RiskSuite functionality by accessing the free demo environment. Users can get an overview of the functionality by exploring different analyses running pre-defined scenarios on pre-prepared data or by using an option to upload their own data.
Like our demo?
Contact us and let's talk about setting up the perfect ALM solution based on your specific needs!
Tržaška c. 134, SI-1000 Ljubljana, Slovenia